Honda's Future Is Electrifying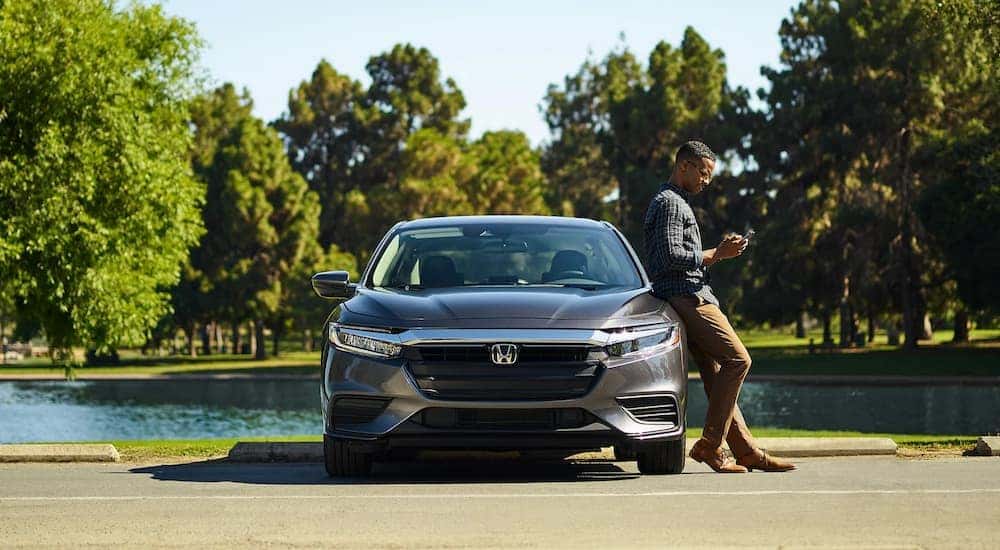 There's a great race going on to change the way we travel, bringing greater efficiency and sustainability before our planet becomes damaged even more from carbon monoxide, greenhouse gasses, and other dangerous pollutants. These harmful substances stem from traditional internal combustion engines, and as more automakers are pivoting their stance and transitioning to greener options, it's no surprise that one major brand is making the transition as well. Honda has recently released a slew of information regarding its plans for an electric future and how it will conquer these goals in the next couple of decades. As your local Honda dealer in Williston, we want to keep you up to date on the future of the Honda brand and how it plans to revolutionize the way we travel. When it comes to Honda's plans for electrification, you'll find that the shift could be more dramatic than anticipated, and it's already in motion.
A Hybrid Transition
Hybrid vehicles have been popular choices by many drivers for decades. Utilizing an electric motor powered by a small battery pack in combination with a gas-powered engine, hybrid vehicles are able to effortlessly switch from electric power to gas in the blink of an eye. This results in unmatched efficiency and fewer emissions. Many automakers have begun to offer their top performers with hybrid powertrains, and Honda is no exception.
Honda has offered its acclaimed Accord midsize sedan as a hybrid since 2019, and the fan-favorite CR-V compact SUV added a hybrid option in 2020. This means that Honda now has a sedan and an SUV for sale in its hybrid arsenal, and there are more models on the way. Transitioning its buyers from strictly gas-only power to this combination allows the brand to gently guide loyal customers toward electric technology without overwhelming them with an electric agenda. It's a smart plan, and it allows Honda to see which models are working and which options aren't to ensure maximum satisfaction among drivers.
It also allows the brand to tap into electric technology and get a handle on the inner workings of this type of tech. Honda explains that not only is it challenging to transition to electric vehicles from an engineering standpoint, but it's also costly, so being able to gradually make the switch is a smart move. Offering hybrid options will allow drivers to familiarize themselves with new technology and be less resistant to the switch to fully electric vehicles when the day comes.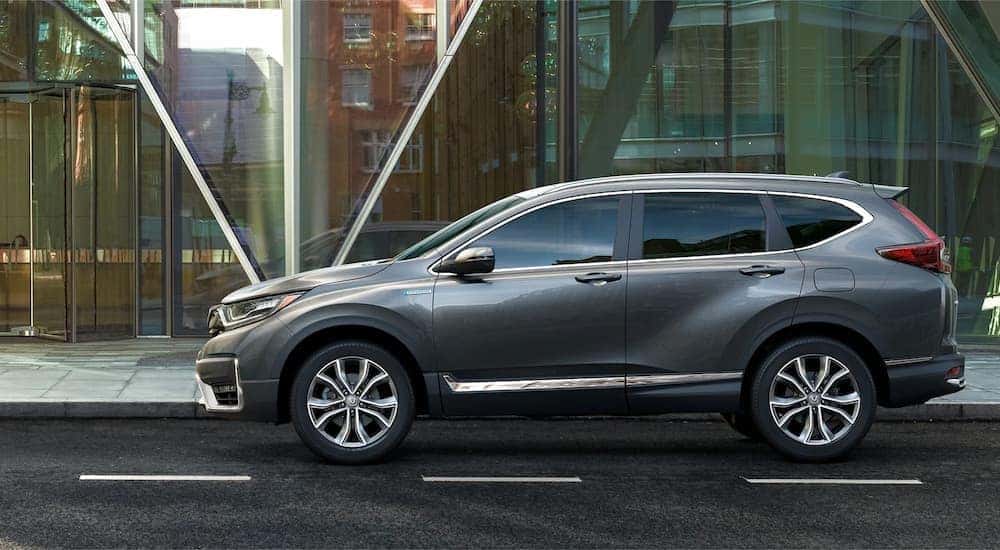 Forging Alliances
In order to ensure that its inventory of electric vehicles lives up to its customers' expectations, Honda has partnered with two heavy hitters in the industry. The first is General Motors, with its Ultium technology already in use in models, like the Cadillac Lyriq and GMC Hummer EV. This cutting-edge technology will be seen in Honda's debut EV, the 2024 Honda Prologue, which is expected to showcase a beautiful, modern appearance as well as unparalleled efficiency. This efficiency is made possible by GM's Ultium battery packs, which are made from pouch cells, taking up less space in the vehicle while providing ultimate power.
News has also been released about Honda's joint venture with digital giant Sony with the recent launch of Sony Honda Mobility Inc. Together, Honda and Sony plan to unveil their first EV by 2025, utilizing Honda's exceptional engineering techniques and Sony's one-of-a-kind innovation. Sony gave consumers a sneak peek of its electric sedan and SUV prototypes in early 2022, and we can only expect that the result of this joint venture will change the automotive world for the foreseeable future.
With these partnerships, Honda is gaining a better understanding of the complicated engineering that goes into electric vehicles to make their offerings among the best in the business. Through GM's tested results with its high-energy pouch cell technology and Sony's vast knowledge of networking, entertainment, and telecommunication technologies, the results will undoubtedly be mind-blowing. Honda is known for its excellent engineering and high-performing engines, and together with its allies in the industry, drivers are expecting great things from this celebrated brand.
Electric Goals
The next few years will contain much excitement from Honda, as the brand plans to release 30 electric vehicles around the world by 2030. A number of sedans and SUVs, both from Honda and its luxury brand, Acura, will be unveiled, including cost-effective options that will make their way into the industry sooner rather than later. Partnering with General Motors to build affordable electric vehicles, Honda's mission is to bring this level of groundbreaking technology into more driveways across the globe, offering expert engineering that's also affordable.
Honda's plan is to take 40% of its North American sales into the electric or fuel-cell realm by 2030, with an increase to 80% by 2035. A complete transition to battery-electric or fuel-cell vehicles is to be expected by 2040. In addition to sales plans, Honda also seeks to cut its total CO2 emissions in half from all of its ventures, including cars, manufacturing facilities, and other products, by 2050. This will lead to a reduction in greenhouse gas emissions and the hopeful reduction of climate change. Protecting our environment is the name of the game for many automakers, which is why this shift is taking place so aggressively, and Honda is at the head of the pack as it works to deliver a selection of vehicles that will positively impact our planet.
Currently, Honda is taking baby steps, but in the next year or two, we'll be seeing more electrified options at every Honda dealer. The Honda Prologue, for example, is expected to be released in late 2023, while the Sony Honda Mobility models should surface shortly after. Bringing more quality EVs to the market, along with options that won't break the bank, is what places Honda ahead of many of its rivals, and we have no doubt that the brand will fulfill its plan in its entirety.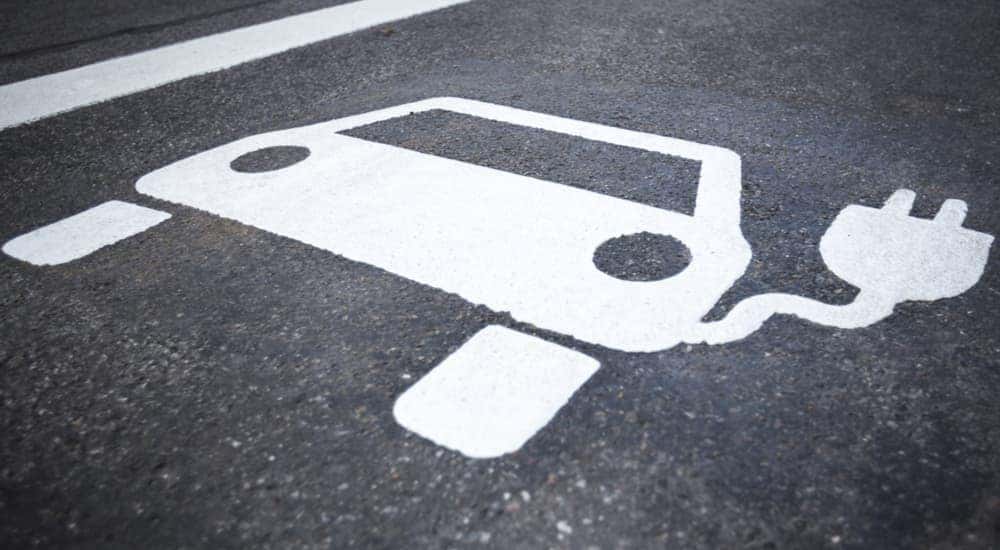 An EV Future for Honda
It all starts with hybrids, and as more popular models are being offered with enhanced sustainability and efficiency, more drivers are choosing to embrace this new type of technology. As the years go on for the brand, it's easy to see that Honda has a definitive plan in place as to how it will complete its mission of delivering better quality EVs to the market. Here at Ryan Honda, we're excited for the future of Honda, and as we begin seeing more EVs roll off its assembly lines, we are looking forward to all of the benefits they will bring to our travels and to the environment.
If you're looking for a car that will revolutionize the way you travel, Honda designs some of the most impactful vehicles on the market. Get behind the wheel of a model that will excite you, and let Ryan Honda help you find exactly what you're looking for to add value and excitement to your travels. Contact us or stop by for a test drive, chat with our team about Honda's excellent options, and find a car that exceeds your expectations. When it comes to the future of electric vehicles, it's evident that Honda's name will be written all over the industry as one of the most influential automakers in this segment, and we're looking forward to the impact the brand will make on our future.