What's the Honda Battery Warranty?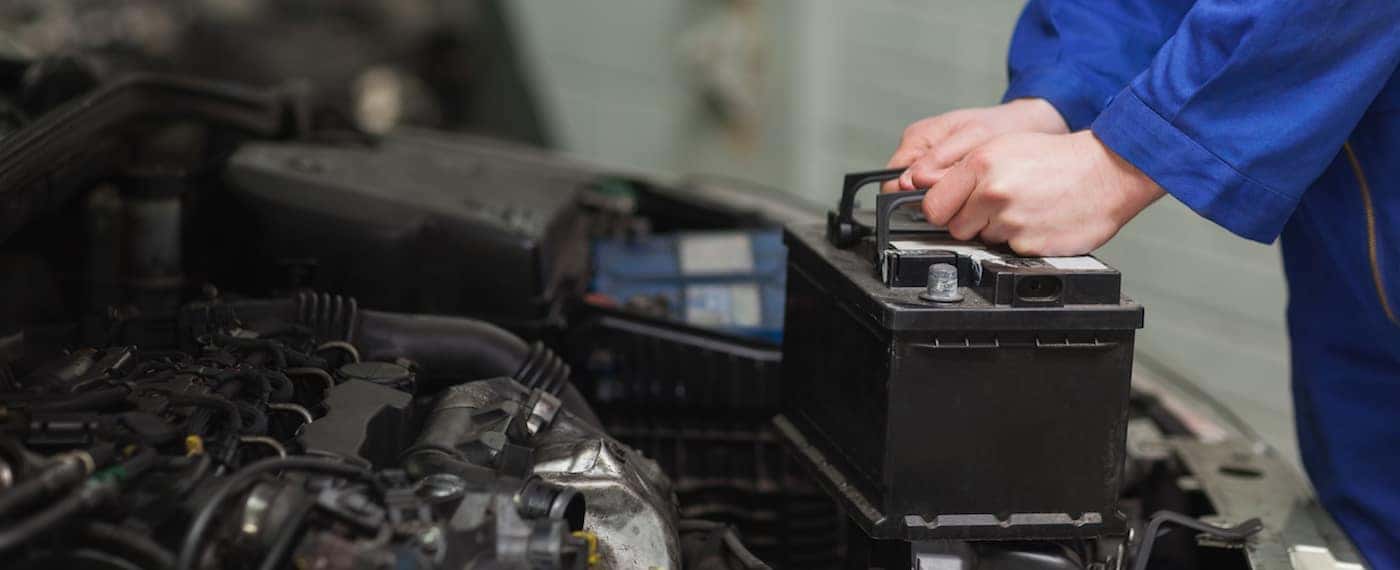 Driving a new Honda CR-V around Watford City is a lot of fun. You don't want to spoil it by worrying about the life span of parts like your battery. That's why Honda's 3-year/36,000 mile New Vehicle Limited Warranty is there, to give you peace of mind that, if anything should go wrong with the factory original parts on your Honda in that time, they'll be covered. Take a look at the Honda battery warranty with Ryan Honda of Williston.
Honda 100 Month Battery Warranty
The Honda battery warranty is part of the New Vehicle Limited Warranty, making it the Honda 100 Month Battery Warranty. Most car batteries last from two to five years, depending on driving habits and maintenance in Dickinson. If your Honda battery dies during the first three years you own your car, contact our service department for a free replacement.
How to Extend the Life of Your Car Battery
New Town drivers can do a few things to extend the life of their Honda car batteries:
Avoid using your car's electrical system when you're not driving. Make sure you turn off all the lights when you exit. Don't use the entertainment system or heating and cooling if you're idling for extended periods of time.
Don't let your car sit without driving for long periods of time. A lack of driving can cause a battery to deteriorate.
Avoid short drives. While it's tempting to drive to nearby errands, consider that it doesn't give your battery time to fully charge, and it causes wear and tear on your battery.
Stick to your Honda's maintenance schedule. Our technicians will check the charge on your battery and can let you know if it's getting low. They'll also make sure all the connections are clean and secured.
Our service department is here with more service tips and tricks to keep your Honda running great. Check them out!
Keep Your Honda Battery in Shape with Ryan Honda of Williston!
Whether you're bringing your Honda in for scheduled maintenance, or need to purchase a new battery after your warranty has expired, Ryan Honda of Williston is here to help. Our parts department makes it easy to order a new battery or other OEM Honda parts online, and you can schedule service from regular maintenance to battery replacement online with our service department.
More From Ryan Honda of Williston
The wait is almost over! The all-new Honda HR-V is scheduled to arrive in summer 2022, and you can bet it'll be here at Ryan Honda, your local Honda dealer in Williston. Honda has revitalized its popular subcompact crossover with tons of new technology, including infotainment system upgrades and driver-assist safety features. This exciting second-generation…

There are drivers out there who require more space and capabilities during their journeys, and the perfect vehicle to deliver this is the Honda Pilot. Ideal for families looking for enough room for all of their rambunctious passengers, as well as adventurers who demand more performance features to propel them forward, the Pilot is a…

The 2022 Honda Pilot is for sale now at Ryan Honda of Williston and among its many widely-recognized assets are things like ample interior and cargo space, the latest in Honda Sensing® safety technology, fantastic projected residual value, and dependable performance. But that's not all. The Honda Pilot also happens to boast impressive towing capabilities. Just how…