Save at the Pump With These Fuel-Efficient Used Models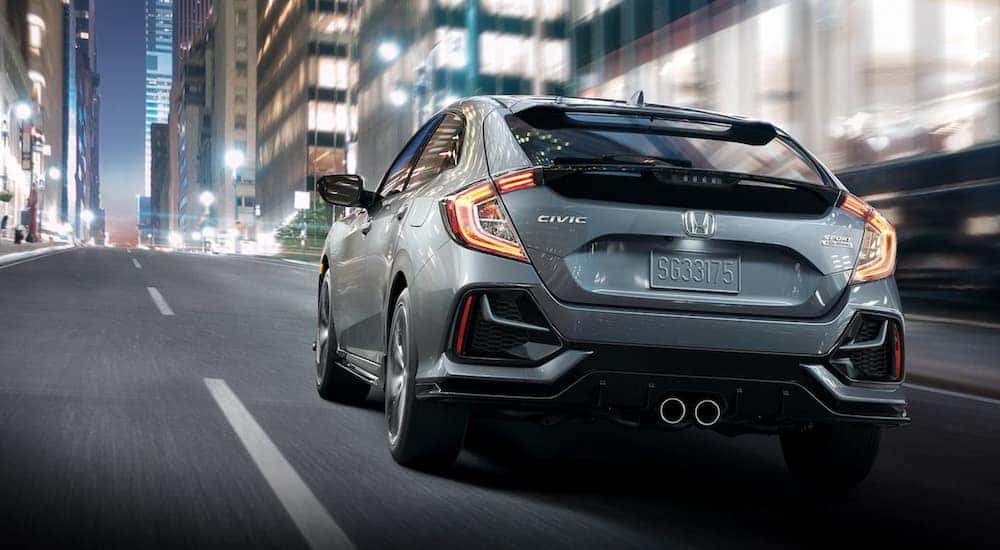 Keeping more money in your pocket is what virtually every driver strives for, especially when heading to the gas station. Filling up your tank isn't cheap, and when you want to stress less about your vehicle's efficiency, choosing some of the top performers in the industry is recommended. If you're looking for a vehicle that will save you money, you may be considering a used model due to the abundance of choices you have for more affordable prices.
If you've been searching used car dealers for that perfect vehicle, make Ryan Honda your next stop. From compact sedans to full-size pickups and everything in between, we have an impressive selection of used vehicles that prioritize fuel efficiency. When it comes to some of our favorite fuel-efficient used models, we have a few in mind that you'll want to check out. Let's look at some vehicles that will keep you away from the pump and keep more money in your wallet.
Fuel-Efficient Sedans
Sedans are some of the most fuel-efficient options on the road due to their small size, and perhaps one of the top choices in the compact segment is the Kia Rio. This subcompact sedan is not only inherently affordable to begin with but is also pleasantly enjoyable to drive. Choosing models from 2018 and newer will allow you to take advantage of more modern styling and tech features, including available Bluetooth capability, smartphone integration, and an innovative touchscreen experience. This small-size traveler showcases outstanding efficiency, with models like those from 2020 and newer, getting up to an astounding 33 MPG in the city and 41 MPG on the highway. If you're a commuter looking for a compact companion on the road, the Kia Rio is one of the most efficient travelers available.
The Honda Civic is another compact option that not only offers supreme fuel efficiency but also provides a riveting ride. A sporty appearance appeals to those searching for a more exciting everyday vehicle, while its comfortable ride quality allows you to enjoy every moment on the road. Choosing models from 2019, for example, will allow you to enjoy bolder styling inside and out, a fine-tuned suspension system, plus an overall quieter ride inside. You'll find that with an EPA-estimated 32 MPG in the city and an EPA-estimated 42 MPG on the highway, thanks to its turbocharged four-cylinder, you'll be able to enjoy a lively ride and maximum efficiency in one legendary car.[a] For those seeking a fun driving experience, the Civic always delivers and can be found at almost any used Honda dealership.
Finally, for those interested in a larger sedan, especially families and those frequently traveling with passengers and gear, the Toyota Camry is a worthy choice. With a spacious interior, perfectly capable of delivering a cozy ride, plus a large trunk for all your cargo, the Camry is ideal for a multitude of drivers. Its smooth ride and available all-wheel drive capabilities allow it to appeal to those who desire added assurance on the road ahead. If you're looking for the best Camry selection, we recommend models from 2020, as you're able to enjoy the first-ever Camry TRD model, which features bolder elements, a stiffer suspension system, and a performance that delivers the thrills. With the Camry able to get up to 29 MPG in the city and 41 MPG on the highway, you'll be able to keep more money in your pocket while you enjoy a one-of-a-kind ride.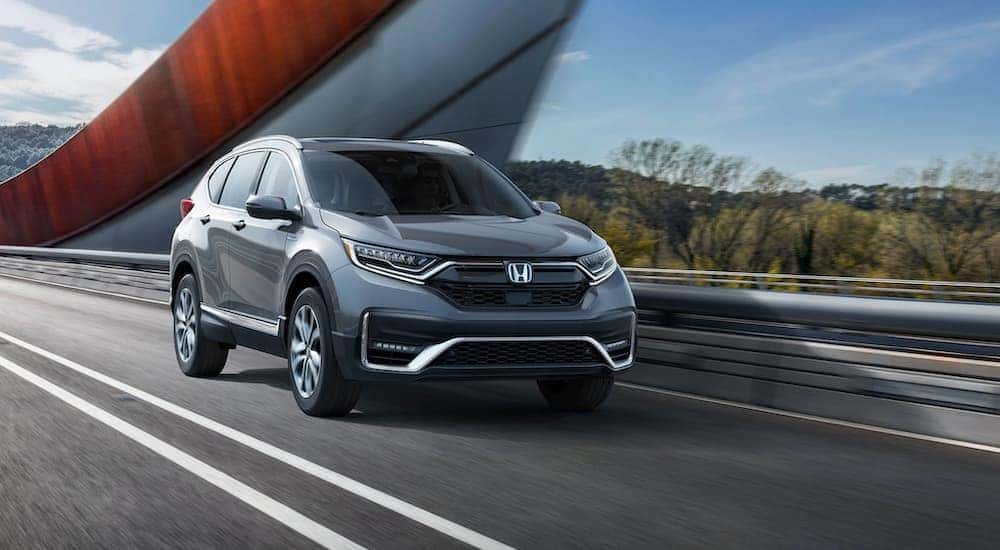 Fuel-Efficient SUVs
Those searching for more room and capabilities may be drawn to look at SUVs for sale, and if you're interested in an easy-to-drive compact option, the Honda CR-V is a top pick. This fan favorite is exceptionally practical and stylish and offers an efficient powertrain allowing drivers to get a great ride that saves them money at the pump. Choosing models from 2020 and newer gives you access to innovative tech, as well as outstanding fuel economy, getting an EPA-estimated 28 MPG in the city and an EPA-estimated 34 MPG on the highway.[a] You'll also find that the CR-V is extremely safe, with some of the best crash test ratings in the business, as well as loads of safety and assistance tech designed to make any driver more confident on the road.
When you're on the hunt for a ruggedly handsome SUV that's versatile, reliable, and loaded with some of the best all-wheel drive capabilities on the market, the Subaru Outback is a top seller. This midsize SUV features an athletic stance, a smooth, stable ride, and dependability like no other. Choosing models from 2018 and newer will allow you to take advantage of some of the top advancements in this model. Getting 25 MPG in the city and 32 MPG on the highway with its famous 2.5L Boxer four-cylinder engine, the Outback is also extremely efficient. You'll also enjoy a more modern interior cabin with high-quality materials, connectivity options like Apple CarPlay and Android Auto, and legendary safety tech when you opt for more recent models.
Fuel-Efficient Trucks
Many drivers believe that it's difficult to achieve maximum efficiency in a pickup; however, this couldn't be further from the truth with some of these best-selling models. For those looking for an easily maneuverable and efficient midsize truck, the Honda Ridgeline is worth looking into. Not only can you ride in absolute comfort in its refined and well-laid-out cabin, but you also enjoy a smooth ride. Plus, with impressive capabilities, this Honda dealer favorite can easily tow up to 5,000 lbs. Choosing models from 2021, for example, will deliver a revitalized take on this Honda classic from the inside out, with more modern styling and a boldness that can't be ignored. It also gets an EPA-estimated 18 MPG in the city and an EPA-estimated 24 MPG on the highway, making this midsize marvel a top performer on the road and beyond.[a]
Finally, when you want a plethora of options, the Chevy Silverado 1500 is one of the best pickup trucks on the market. From a slew of strong powertrains, delivering top towing and hauling marks to various bed and cab sizes, work-ready features, and so much more, this tough truck is a tried-and-true favorite on the job site. It's also incredibly efficient, able to get up to 23 MPG in the city and 33 MPG on the highway with its incredible Duramax Turbo-Diesel engine. Choosing more recent models, like those from 2021, will allow you to take advantage of convenient features, like the Multi-Flex tailgate, which operates a number of unique ways to accommodate cumbersome loads; it can also be configured as a workstation, perfect for the construction site. When you want to get the job done right, the Silverado 1500 is a fantastic full-size pickup to trust for any task while getting you great fuel efficiency.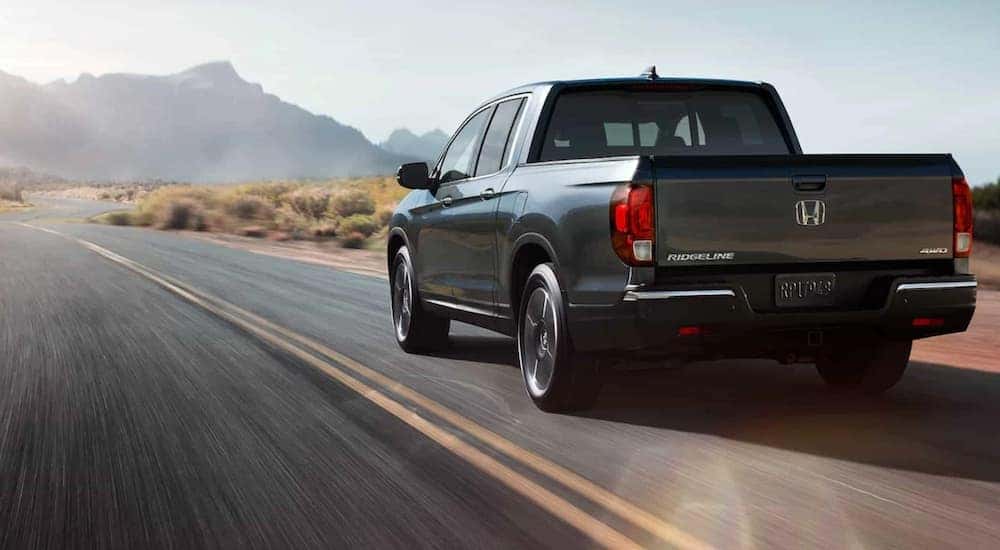 Choosing the Best Fuel-Efficient Model for Your Journey
When it comes to used vehicles, you have many choices, all for reasonable prices with highly desirable features. That's why so many drivers choose this route with their purchase, and when fuel efficiency is on your mind, these top models won't disappoint. Here at Ryan Honda, we make it a point to keep a diverse selection of used vehicles on our lot to allow our area drivers to find the options that maximize their travel needs. Saving money is a priority for many drivers, and with high fuel costs these days, there's no reason why you should have to overpay at the pump when you choose an efficient vehicle like those listed above. So, we invite you to stop by our lot and see what we have to offer to bring a level of efficiency to your travels like never before.
---
[a] Based on EPA mileage ratings. Use for comparison purposes only. Mileage will depend on model year, trim, and condition of the vehicle. Your mileage will also vary depending on how you drive and maintain your vehicle, driving conditions and other factors.