How Do You Change a Car Tire?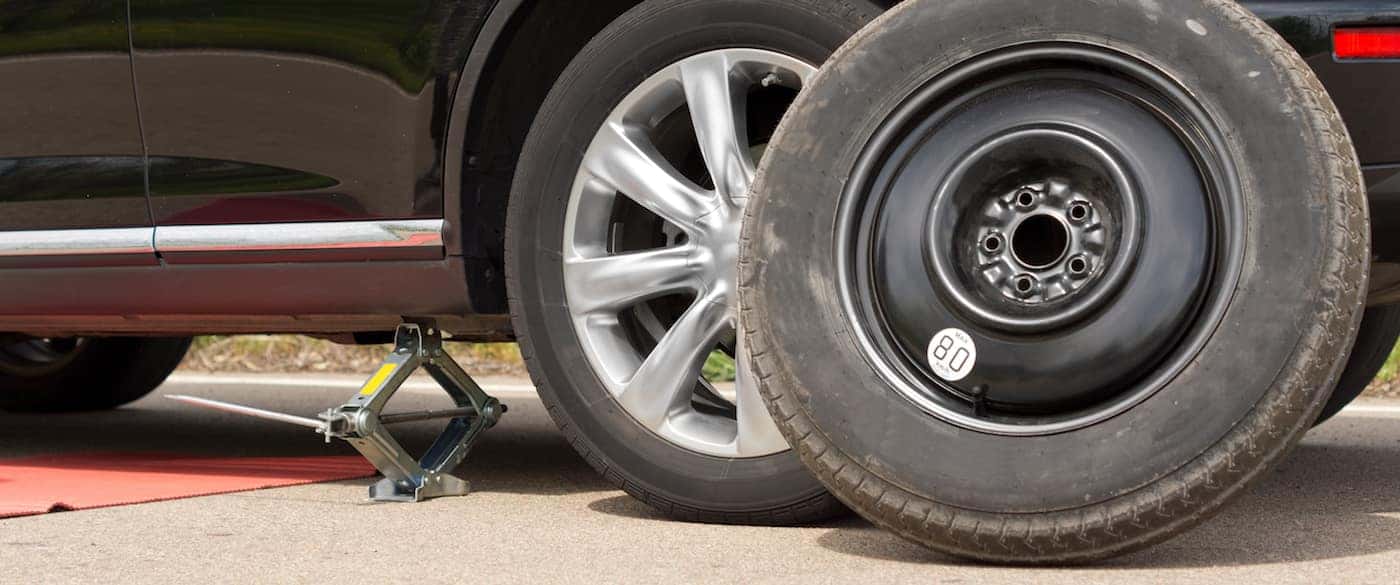 It's inevitable that at some point in any Williston driver's life, there will come a time to change a tire. Not only is knowing how to change a tire an important skill, so is knowing how often to change car tires and how to check them for wear. Ryan Honda covers changing tires and more below!
How Do You Change a Car Tire? Step by Step
How do you change a car tire? The process doesn't have to be a headache if you make sure you have the right tools at the ready.
Tools: The proper tools for changing a tire include a jack, lug wrench, spare/new tire, and your handy owner's manual.  You easily get the hardware around Watford City and at dedicated parts centers.
Step 1: Move to a safe place, apply your parking brake, and place wheel wedges under the tires you won't be changing.
Step 2: Remove the hubcap/wheel cover and use the wrench to begin loosening the lug nuts.
Step 3: Raise your vehicle using the jack. Now you can remove the lug nuts and take off the faulty tire, replacing it with a new one.
Step 4: Tighten the lug nuts on the new tire and move your car back down!
How Often to Change Car Tires
Tires can wear down differently depending on a number of factors, from the type of tire to the conditions on Dickinson and New Town roads.
Type of Tire: All-season tires and winter tires, to pick just two of many types, will have different life spans because of the difference in traction.
Tire Rotation: Tire rotation is an important and useful service for your vehicle. This process helps make sure your tires wear evenly, resulting in stable performance and helping prevent any nasty surprises.
Tire Inspection: You should regularly inspect your tires for air pressure and tread depth.
Spare Tires: Beyond knowing how often to change car tires, drivers should keep in mind that spare tires aren't usually made to go more than 50 miles, nor should you push their speed above 50 mph.
 Find Tire Service at Ryan Honda!
At Ryan Honda, we're happy to help Williston drivers get to know their vehicle and help them optimize their drives. Find tire service and other essential work among our regular service specials and contact us today with any questions like how long do car brakes last!
More From Ryan Honda
Material shortages, economic changes, and other results of the pandemic have caused many automakers to think first before taking any chances with their lineups. However, Honda has charged ahead, revealing several new and updated models last year, from the redesigned Honda Civic to the off-road-ready Honda Passport TrailSport. Now, the automaker is preparing to roll…

If you ask any driver what the first vehicles that come to their mind are when they hear the word "Honda," there's a strong possibility the Honda Civic will be amongst those listed. How could it not be? The Honda Civic is a sedan that needs no introduction to those familiar with the Honda lineup,…

The wait is almost over! The all-new Honda HR-V is scheduled to arrive in summer 2022, and you can bet it'll be here at Ryan Honda, your local Honda dealer in Williston. Honda has revitalized its popular subcompact crossover with tons of new technology, including infotainment system upgrades and driver-assist safety features. This exciting second-generation…