How to Clean Leather Car Seats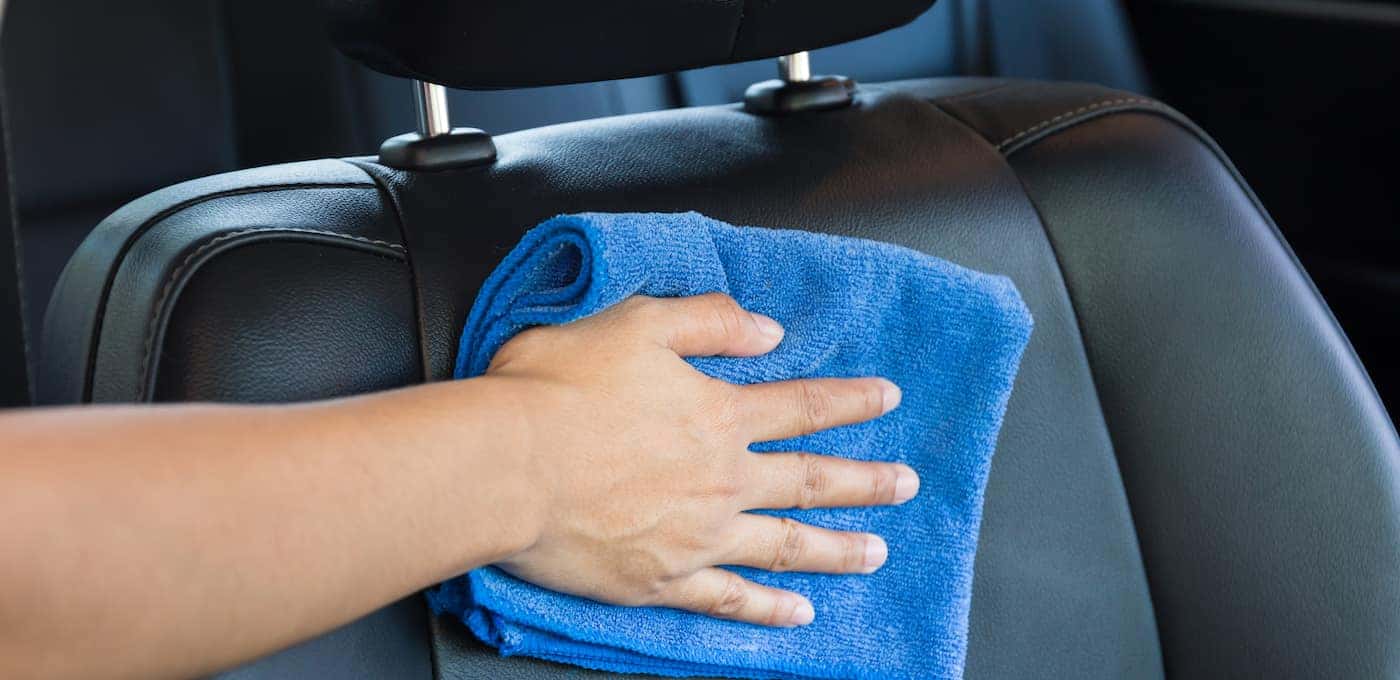 You spend a lot of time in your new or used car, truck, or SUV so you don't want your interior seats to accumulate trash, food wrappers, toys, and anything else for a dirty or uncomfortable ride. Even if you're not planning a road trip for your family any time soon, you should give the interior of your vehicle a thorough deep cleaning. Follow the helpful tips below from Ryan Honda to ensure your leather car seats last as long as possible.
How to Clean Honda Leather Seats
Drivers in Watford City who have vehicle accents or seats made of leather know how challenging it can be to keep the material soft and clean. So how do you clean Honda CR-V seats or Civic seats if they're leather? There are a few steps you can take to safeguard a Honda leather interior against damage:
Vacuum the seats of your vehicle regularly. If you don't have a vacuum at home suitable for the job, many car wash locations have high-powered vacuums you may use for free. Remove dirt, debris or dust by vacuuming the crevices and gaps of your car seats consistently.
Habitually clean your Honda leather interior by showing careful attention to each car seat at a time. It's best to use a cleansing solution in your Honda leather interior that's not too harsh and has a neutral pH. To clean the upholstery, gently wipe the seats with a microfiber cloth or a brush with soft bristles. Also, be careful not to get any cleaning solution into the perforations of the seats.
To reduce sun-damage to your Honda leather interior, after cleaning, be sure to condition the leather of your accents and seats. Using a different microfiber cloth, rub leather conditioner in small circular motions into the seats. Do your best to further protect the leather by parking in the shade, a garage or other area out of the sun.
Products to Use When Cleaning Leather Car Seats
When you schedule service for your Honda or any other vehicle in Dickinson, maintenance experts are mindful of the products they use. You should do the same when cleaning leather car seats. Keep the following in mind when learning how to clean Honda  CR-V seats, Pilot seats, or Accord seats:
Use a damp colorless microfiber cloth to remove any dust and surface debris before conditioning the leather.
If the leather needs a more thorough cleaning, use lukewarm water with soap specifically made for leather.
Don't use ordinary household cleaners.
Don't use a dark-colored cloth as the color may bleed into the material.
Find More Service Tips at Ryan Honda
Now that you know the basics about how to clean Honda leather seats, if you want more information on DIY procedures or other service topics like Honda battery warranty coverage, or even DIY features like how to change a car tire, how long car brakes last, and how often to change a cabin air filter, contact our service department.
We are here to help you discuss the maintenance routine that's most suited for your vehicle, including care for your leather seats. Learn how you can continue to keep your car looking at its best outside on New Town streets with our guide on how to fix car dents and scratches. When you are ready to purchase a new or pre-owned vehicle, contact us to set up a test drive. Our expert finance and sales professionals are standing by ready to answer any of your questions.
More from Ryan Honda
Shop for a New Honda Fuel efficiency can be a key aspect of determining which vehicle is right for you, and with Honda's extensive lineup of gas-friendly vehicles, it can be a tough choice. Our Williston dealership is here to take you through the Honda models with the best fuel efficiency so you can continue…

There's something about competition that brings out the best in us all. The determination to finish in first place and triumph over adversity brings out a superhuman effort, and nowhere is competition more fierce than in the automotive industry. With the continued rise in popularity that the SUV has been experiencing over the past few…

The 2023 Honda Civic is a compact car that offers North Dakota drivers the choice between a stylish sedan or a spacious hatchback. Its impressive engine options sip fuel and provide plenty of power across the trim lineup. The Civic is an enduring option in the compact car class, and with its smart design, sporty…