What Can You Expect from Honda for 2023?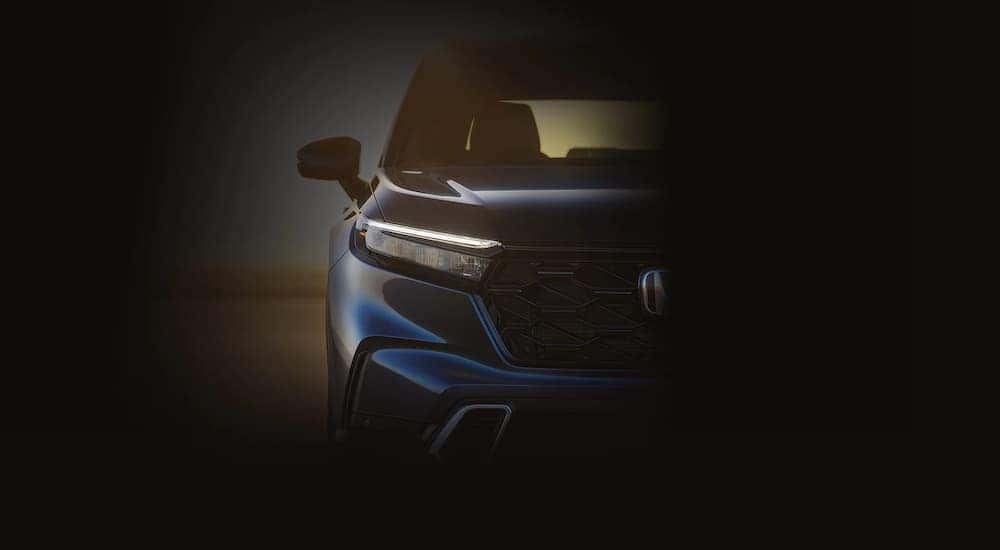 Material shortages, economic changes, and other results of the pandemic have caused many automakers to think first before taking any chances with their lineups. However, Honda has charged ahead, revealing several new and updated models last year, from the redesigned Honda Civic to the off-road-ready Honda Passport TrailSport. Now, the automaker is preparing to roll out a new batch of intriguing models for 2023. Passing by Ryan Honda, your local Honda dealer, you may find yourself trying to catch a glimpse of some of the brand's newest offerings, and when it comes to 2023 models, get ready to be awe-struck. From redesigns to brand-new models, Honda's 2023 lineup is set up to be one of its most impressive yet, and here's a little taste of what to expect.
The Honda CR-V Reimagined
Some of the biggest news with the brand centers around the Honda CR-V, a staple in the Honda lineup since the late 1990s. Not only is it one of Honda's most popular models, it has been for over two decades, and 2023 has much in store for this trusted SUV. More details seem to be leaking by the minute, and it's clear that Honda is putting a lot of work into this favored model. From a more contemporary design with new lighting, an updated grille, and sleek wheels to a bigger stance, the all-new 2023 CR-V is remarkable. This model will be available in a hybrid option, with rumors of an EV joining the lineup sometime in the future.
Honda has been somewhat tight-lipped about the details of the 2023 CR-V, but its overall more modern design composition is already turning heads across the industry. This, combined with a possible slew of powertrain options, will continue to set this SUV apart from its competition. With just a glimpse of its sleek, sculpted grille and dazzling headlamps, it's evident that Honda pulled out all the stops to make the CR-V more captivating than ever before, and we're excited to welcome it to our dealership.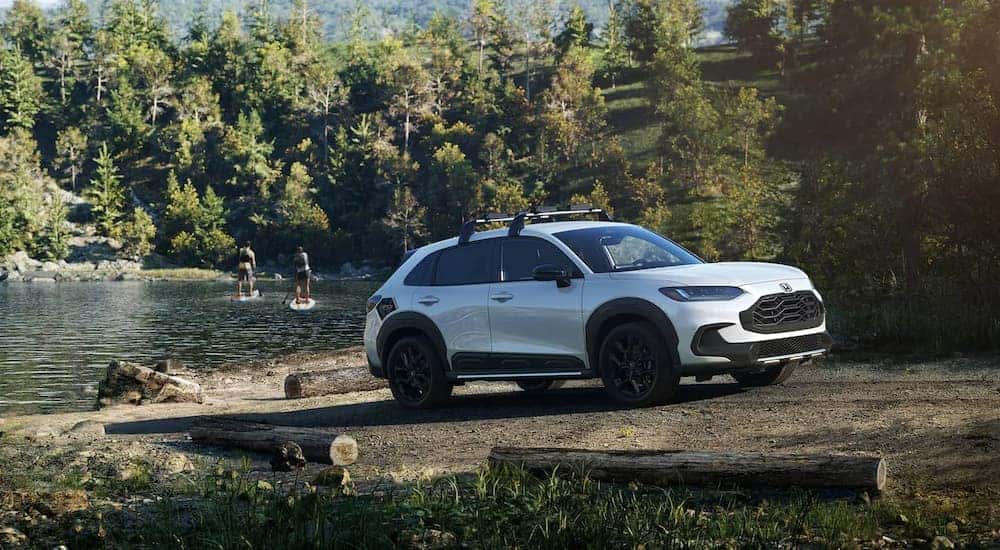 Newly Improved HR-V
A new generation debuts for the most compact SUV in the Honda lineup, and drivers are pleasantly impressed. Utilizing the same platform as the redesigned 2022 Honda Civic, the 2023 HR-V offers enhanced performance, better handling, and a more compelling ride. In addition to upgraded ride quality, the 2023 HR-V sports a beautifully designed interior space, with modern appointments accentuating it from front to back. Plenty of creature comforts reside inside the new HR-V, including active noise cancellation for a more enjoyable experience, available all-wheel drive capabilities for enhanced control, especially during inclement North Dakota weather, and an abundance of safety tech. All in all, the Honda HR-V is much more sophisticated than before, which is a nice change for this small but capable SUV.
Other Noteworthy Redesigns
Honda is proving to be very busy lately, with many of its SUVs and sedans undergoing complete revitalizations. Another fan favorite that will be sporting some sleek new style for 2023 is the beloved Accord. This family-oriented traveler and trusted commuter is receiving enhancements to its already exceptional design, taking cues from the sportier Honda Civic to add a level of excitement to its appeal. It's expected to showcase a bolder front end, with a more square-shaped appearance, as well as more clean lines and fewer curves to fit into the more contemporary mold that's dominating the industry. The Honda Accord is a timeless vehicle, with a carefully curated design inside and out and plenty of power from its turbocharged engines, so we don't anticipate any major changes to its overall ride quality; if anything, it'll just continue to excel.
Honda is also introducing a new generation of the Honda Pilot in 2023, another top-performing SUV in its arsenal. Already a favorite for many types of drivers, ranging from families to adventurers, the Honda Pilot is expected to debut a bolder appearance for 2023 to place it more in line with its rivals, like the Nissan Pathfinder and Kia Telluride. A more angular design is expected for this particular model, as well as increased legroom for second and third-row passengers. The 2023 Pilot will use the same platform as the new Acura MDX, which will allow it to deliver the ruggedness and agility that drivers are looking for, making it a highly anticipated model in the Honda inventory.
Perhaps not a complete redesign, but worthy of a mention, the Honda Odyssey is showing off some new features and options to its drivers for 2023. The ultimate kid-carrier, the Odyssey has been revolutionizing the way families travel since the mid-1990s, and the improvements to it in 2023 allow it to appeal to even more drivers. A new Sport model joins the lineup, allowing this minivan to appeal to more drivers, with gloss black elements outside, black leather upholstery accented with red stitching inside, and plenty of sleek swagger emanating throughout. You may be under the assumption that minivans can't possibly be cool, but the 2023 Odyssey is an exception, especially when you opt for its newest trim.
Other Plans for 2023 and Beyond
It's evident that we'll see many exciting changes from Honda in the upcoming years, not just in 2023. In addition to a slew of new generations of some of its most famous models in the upcoming, you can expect to see newcomers in its lineup being unveiled across the world. For 2024, Honda has confirmed that it will be launching the Prologue, the first all-electric Honda SUV. And while the Prologue will be the first, many more EVs are already coming down the pipeline.
This is a result of Honda's global initiative to bring more sustainable vehicles into driveways all over the world. The brand is already hard at work, crafting plans for a stacked lineup of EVs to debut by 2030, and it's predicted that the automaker will unveil about 30 new electric vehicles globally during this time period. Among the Honda EVs expected are a number of performance-oriented models, although the details have yet to be confirmed. A plan is also in place to unleash a lineup of more affordable EVs by 2027 to help bring this fuel-saving technology to more drivers than ever before.
As for 2023, you can expect a number of Honda favorites showcasing better designs and features, as well as more perks when you choose to drive one of these exceptional machines. All 2023 models will come with a free maintenance plan as part of the Honda Service Pass program. Complimentary service, including oil changes, tire rotations, and other routine maintenance, will be handled free of charge at Honda dealer service centers for up to two years or 24,000 miles.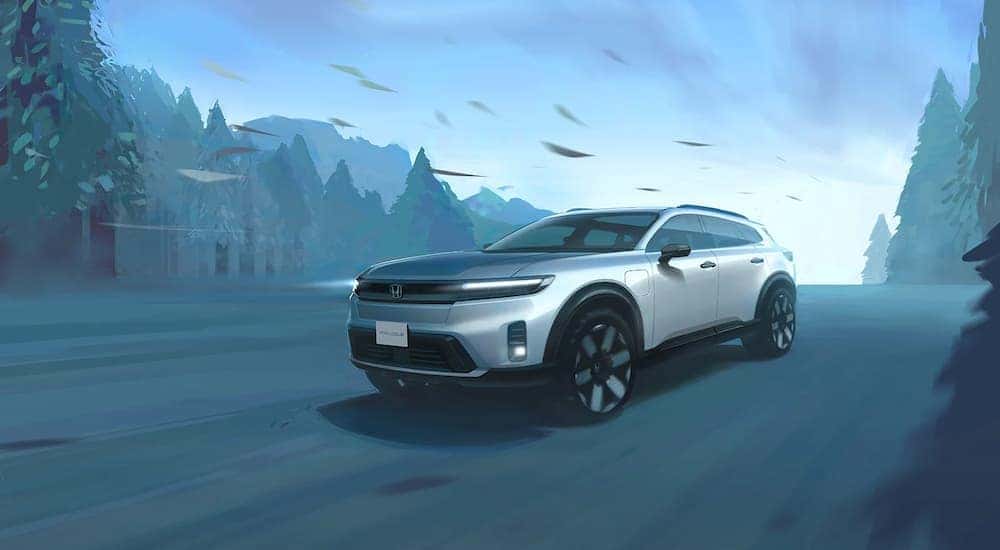 Honda Has Plenty in Store for Us
If you've been wondering what Honda has up its sleeves for 2023, rest assured that you'll undoubtedly be impressed. New looks, new models, new capabilities, and more can be expected, and as new details are released, we only expect the excitement to grow around these Honda favorites. So, if you're ready to be one of the first to experience a 2023 model, contact us to schedule a test drive at Ryan Honda and prepare to be intrigued by everything the Honda brand has to offer.